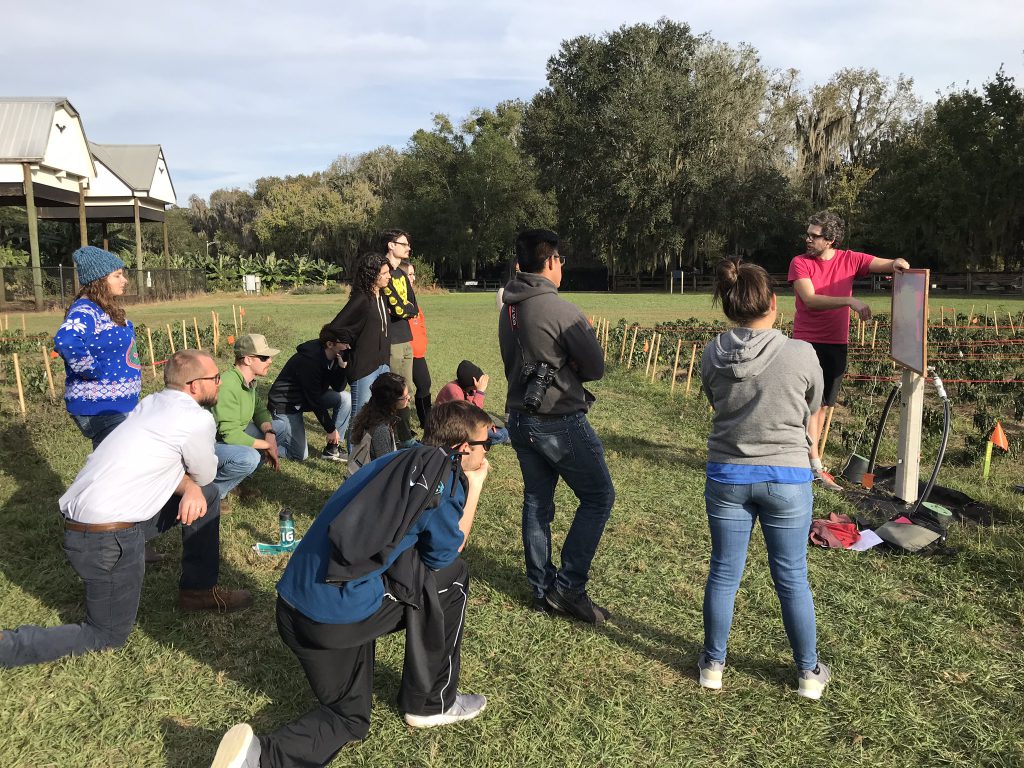 The Field & Fork Faculty Fellows program is designed to offer support, assistance and networking opportunities to faculty who wish to develop or redesign a course focused around experiential education for sustainable agriculture or food systems. 
Current Fellowship Opportunity:
The 2019 Field & Fork Interdisciplinary Team Teaching Fellowship call for proposals is now open, due February 27th, 2019. Please read the Team Teaching Fellowship: Call for Proposals and the Team Teaching Guidance Supplement for information about the Fellowship. Feel free to email Dina Liebowitz (dinalieb@ufl.edu) with any questions, and with completed proposal submissions.
Previous Field & Fork Faculty Fellows:
To learn more about the classes the previous Field & Fork Faculty Fellows have developed, explore their web page or contact them directly through the email addresses provided below.