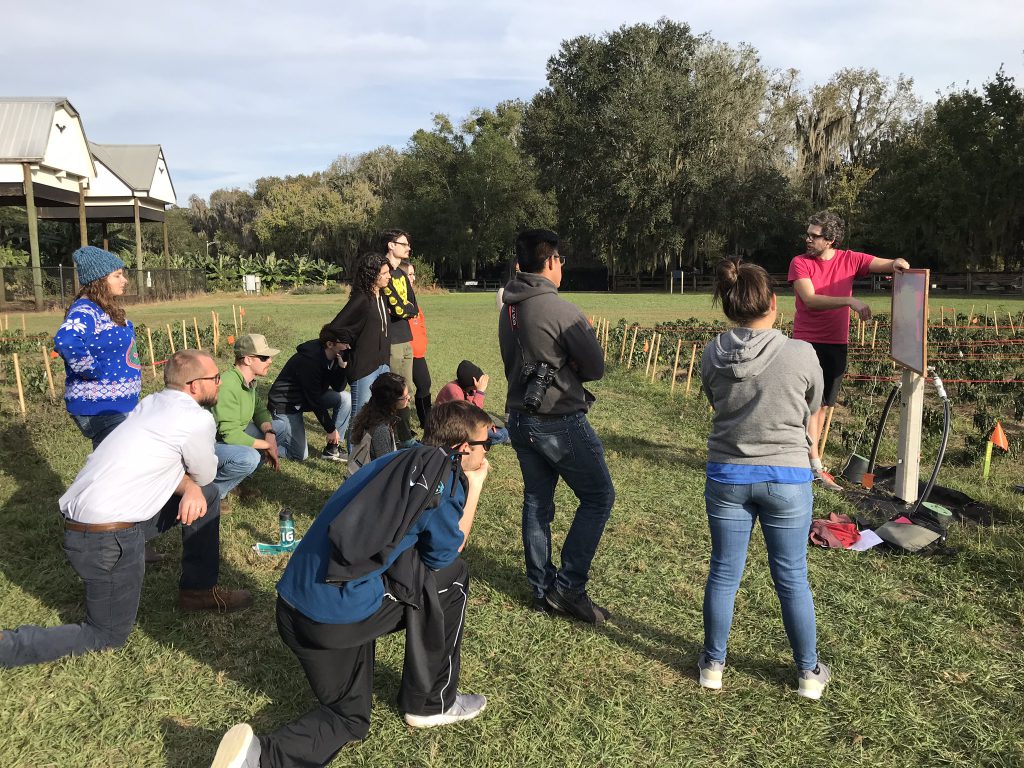 The Field & Fork Faculty Fellows program is designed to offer support, assistance and networking opportunities to faculty who wish to develop or redesign a course focused around experiential education for sustainable agriculture or food systems.
Update: The faculty fellows programs is currently on pause, but the new courses and learning that came from the program continue!
Congratulations to the 2019-2020 Interdisciplinary Team Teaching Grant recipients!
We are pleased to support two fantastic teams of faculty who are developing collaborative courses to enrich the interdisciplinary and experiential education opportunities at UF! We will update this site with more information about they courses they are developing soon.
Dr. Balasubramani Rathinasabapathi (Horticultural Sciences) and Dr. Beth Gankofskie (Food Science and Human Nutrition)
Dr. Luis Moises Pena-Levano (Food and Resource Economics) and Kati Lawson (Agricultural Education and Communication)
Previous Field & Fork Faculty Fellows:
To learn more about the classes the previous Field & Fork Faculty Fellows have developed, explore their web page or contact them directly through the email addresses provided below.