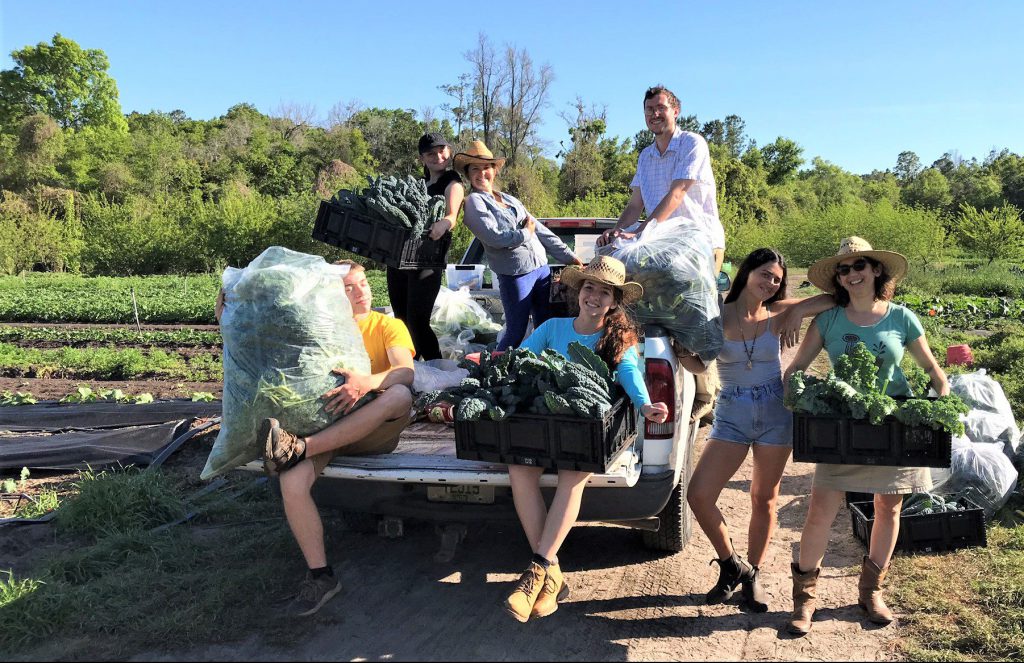 To stay up to date on our events, programs, and opportunities, follow us on Facebook and Instagram!
No events are currently scheduled, but follow us on Social Media to get announcements of events as they com!
Recent Past Events
November 19 – 22: Explore the Farm with an International Scavenger Hunt!
Follow us on social media and head to the Welcome Kiosk on the farm to learn more…
October 1 – Nov 22, 2021: Join us in sharing a Cultural Food Connection!
The Challenge, Due Oct 24:

Submit a 1-3 minute cooking video showing how you cook a vegetarian**, low-cost dish that is representative of your culture! And the good news: every submission wins a free bag-o-fresh-veggies from Field & Fork!
Your submission should be in a video format that can either be posted (YouTube/TikTok) with the link sent to me, or you can just send the video directly to dinalieb@ufl.edu. If cooking with more than one person on screen, we kindly ask that you wear a mask per the University's mask expectation.
Considered incorporating rice into your dish as that is an ingredient used by multiple cultures! Additional local, in-season veggies you could incorporate include sweet potatoes, kale, collards, zucchini, and tomatoes!

November 5: we'll announce the top 5 videos!

Winners will receive Field & Fork t-shirts and other prizes!
Everyone will be invited to sign up (first come, first served) to receive FREE recipe bags with everything needed to cook the dishes!

November 19: Registered participants pick up free recipe bags! The Cultural Food Connection Event will commence!
November 19th-22

Recipe bag recipients will cook the dishes and share reflections on trying a new flavor!
Those sharing reflections will be entered in a raffle to win a free box of veggies and local meats!
**No offense to meat lovers! But since we'll be choosing recipes to make into free to-go ingredient bags to hand out to the community, we need veggie recipes to make safe food handling possible for this event.
October 11-16, 2021: Join Field & Fork, the Food Systems Institute, and the Food Science and Human Nutrition Department's Food Week/ Gators Give and Serve Week!