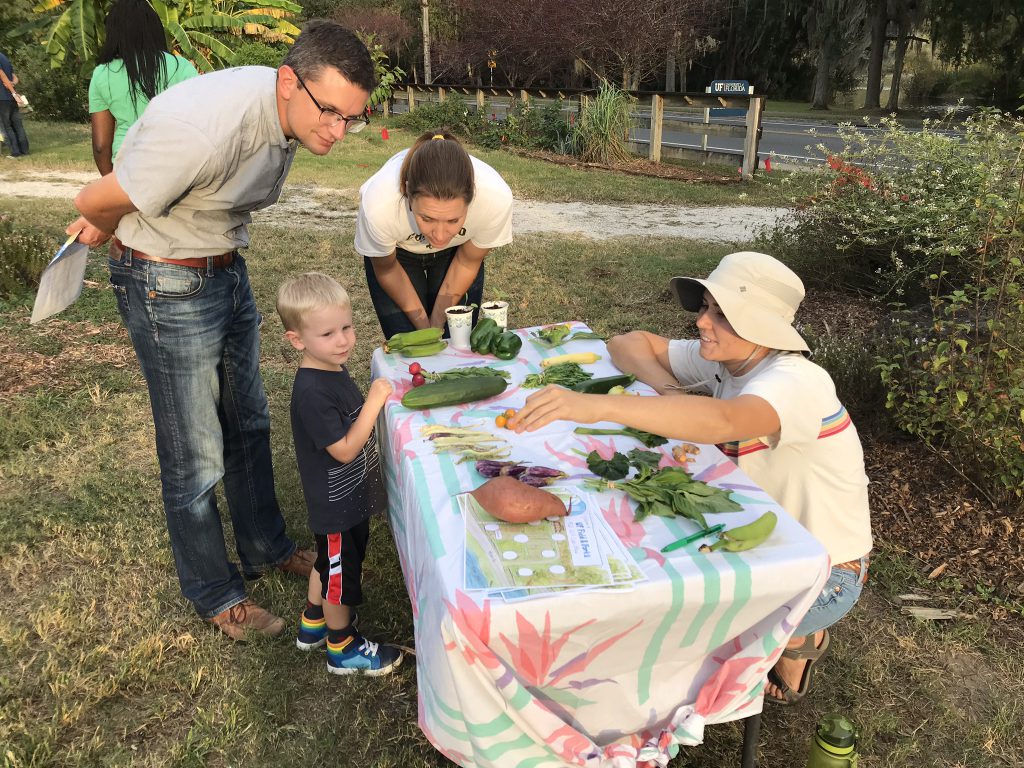 To stay up to date on our events, programs, and opportunities, follow us on Facebook and Instagram!
Join us for our Spring Festival, Fresh off the Farm!
April 12, 2019, 4:30 – 7 pm.
There will be music, food, games, workshops, and plenty of ways to learn and get involved with the farm!
Transportation!
The Culinary Arts Student Union 4-Course Tasting Menu!

Bring your own reusable cup and utensils to receive a raffle ticket to win a sporty Field & Fork shirt!!!
Spiced Carrot Coconut Soup
Charred Veggie Salad with Carrot Top Pesto
Mizuna Salad
Macerated Strawberries on Earl Grey Cake
Join us for our ongoing, free monthly cooking demonstrations!