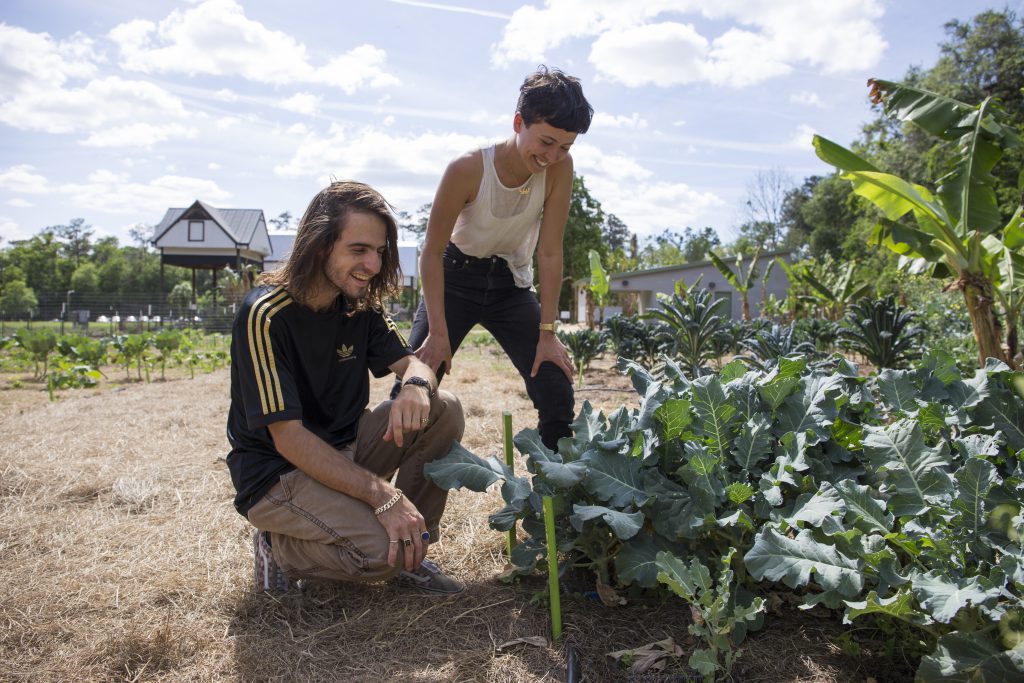 We look forward to hearing from you. In order to best serve you, please take a moment to explore the options below.
To discuss ideas about how the Field & Fork Program can better serve UF or the community, please contact Anna Prizzia.
To discuss participating in the Field & Fork Farm and Gardens, or to schedule a program, please contact Dina Liebowitz.
To volunteer or give donations to the Alan and Cathy Hitchcock Field & Fork Pantry, please contact Roselind Brown.
Directions to our locations can be found on the Getting Here page.
Our office is located at the address below. We are often on the move, so an appointment must be made for in-person visits.
Office:
2024 IFAS Research Drive
Gainesville, FL 32611 (Building 152).
Mailing Address:
University of Florida
College of Agricultural and Life Sciences
2020 McCarty Hall D
PO Box 110270 Gainesville, FL 32611-0270
Field & Fork Phone: 352-294-1780
CALS Dean's Office Phone: 352-392-1963
Fax: 352-392-8988