Anna Prizzia – Program Director and Campus Food Systems Coordinator, aprizzia@ufl.edu
Prizzia oversees the Field & Fork Program and works as the campus food systems coordinator for the University of Florida. She has 15 years of experience in sustainability and food system efforts, including working as statewide coordinator for the Florida Farm to School Program, management of sustainability efforts with institutional food service at UF, and serving on the boards of Slow Food Gainesville and the Alachua County Nutrition Alliance. Prizzia is the president of the board and co-founder for Working Food (formerly Forage), a non-profit focused on supporting and sustaining local food efforts in North Central Florida. She received her B.S. in marine biology from the University of North Carolina, Wilmington and her M.S. in wildlife ecology and conservation with a certificate in tropical conservation and development from the University of Florida. She served in the Peace Corps at Vanuatu from 2004 to 2005.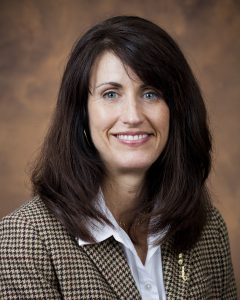 Dr. Diane Rowland – Academic Liaison
Dr. Rowland provides academic and research guidance for the Field & Fork Program. Her graduate training was in classical ecophysiology and focused on physiological and genetic variation among cottonwood (Populus fremontii) populations along the Rio Grande watershed. She completed a postdoctoral position at Northern Arizona University, observing responses of arbuscular mycorrhizal fungi to climate change. Dr. Rowland's current research is focused on the physiological mechanisms that determine stress response in crops. Her research emphasis is placed on quantifying water use and water-use efficiency under different irrigation methods and scheduling schemes, particularly in conservation and conventional tillage systems. Dr. Rowland also conducts research into physiological traits involved in the tolerance to crop diseases and pathogens and the variation among tolerant and susceptible genotypes, including aflatoxin in peanuts, zebra chip disease in potatoes and tomato spotted wilt virus.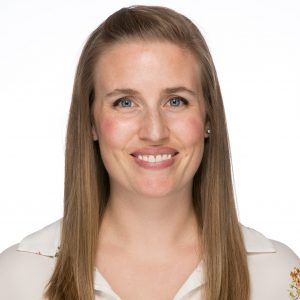 Ambre Hobson – Assistant Director for Student Success and Alan and Cathy Hitchcock Pantry Coordinator, AmbreH@dso.ufl.edu
Hobson oversees the day-to-day operations of the Alan and Cathy Hitchcock Pantry and manages the pantry staff. She also manages the UF Career Closet and supports students through the Student Affairs CARE.
Donors
Our donors are an important part of our team. Their support allows us to develop a robust program for our students and faculty.
We are particularly thankful for the following donors and their generous gifts to the Field & Fork Program:
Alan and Cathy Hitchcock
Black Kow Compost
Publix
Rural King
Employment
Academic Assistant III – Field and Fork Program Coordinator: Apply by May 13, 2018 at the link here. The link includes the position requirements, job description, and additional details.
Internships
We have several work study positions, as well as for-credit and volunteer internships available each semester in the Field & Fork Program. To learn more about our internship program, open positions and how to apply, please visit the internships page.