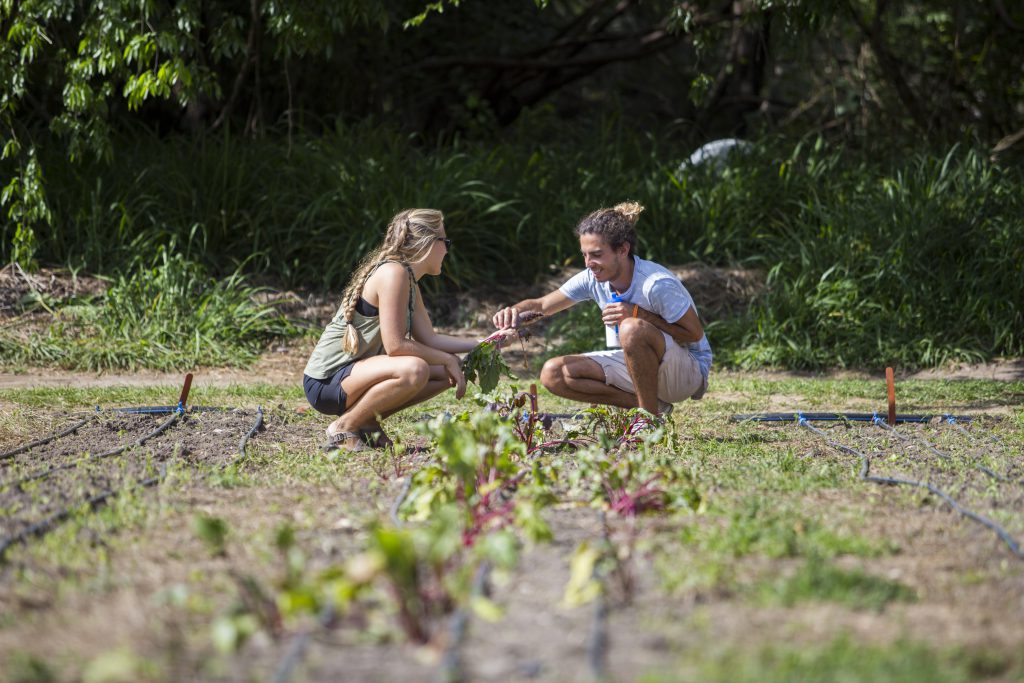 The Field & Fork Program offers internships every semester for students looking for work experience, college credit, or the chance to explore the practical and applied components of our food system. We host approximately 10 interns each semester. Interns have the opportunity to network with community organizations and industry partners who support the Field & Fork Program and to work in the field producing food for the Alan and Cathy Hitchcock Pantry on campus.
The Field & Fork internship program provides an environment that enhances professional development, provides rich hands-on experiences, and encourages teamwork and interdisciplinary collaboration.  The internships are open to students from any field of study.   Interns are involved in every part of the Program and the Gardens, including but not limited to: communications and outreach, data collection and management, event planning, garden planning, planting, pest management, irrigation, tractor work, harvesting, and post harvest handling.
In addition to an internship working directly with Field & Fork Farm and Gardens, Field & Fork also seeks to provide opportunities for students to take advantage of internships at other farms and industries in the field of agriculture and food systems.
If you are interested in an internship with the Field & Fork Program, please fill out a form available shortly, and email it with your resume, schedule of classes and other commitments, and a statement of interest cover letter to Anna Prizzia.