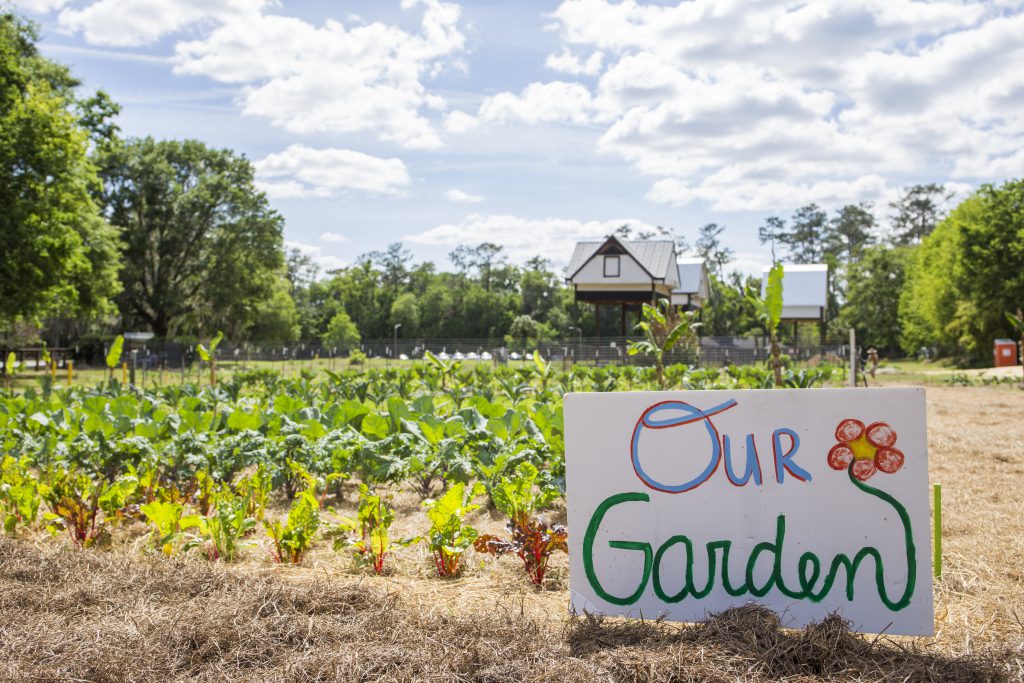 The Field & Fork Program seeks to provide students, faculty, staff and visitors with the opportunity to engage in a community of collaboration and experiential learning about sustainable agriculture and food systems.
The Field & Fork Program is a campus-wide resource where individuals can take courses, engage with demonstrations and participate in activities that focus on sustainable agriculture and food systems. From a home or community garden to an urban farm or large scale production, our Program has resources to explore production at multiple scales. With our on-campus Alan and Cathy Hitchcock Pantry and community partnerships, we can explore every aspect of food from food security and processing, to consumption and nutrition.
Focus Areas
Teaching: Experiential Learning
We provide learning opportunities that connect classroom learning with real world examples and hands-on experiences. Our Program offers faculty across disciplines training on experiential teaching techniques and offers them ways to connect the dots from the field all the way to the plate.
Student Engagement: Co-Curricular Learning and Involvement
We offer students several ways to participate as a volunteer, to contribute as a member, and to act as part of the leadership team. These experiences enhance critical thinking skills and offer the opportunity to learn about producing food for themselves as well as those in need.
Demonstration and Extension: Outreach and Interpretation 
Our spaces serve as a center for outreach efforts on farming, food, nutrition and culture. The sites are used for programming to address critical economic, ecological and social challenges for food that our society faces. Our resources include the provision of gardening and farming demonstrations at multiple scales, including home gardening and agronomic farm production.
Healthy Lifestyles, Food Security and Community: On-campus and Regional Connections
We help students, staff and faulty connect with local community efforts in order to build sustainable food systems and participate in opportunities to volunteer with local food and farming efforts. Produce from our Farm and Gardens is offered through the Field & Fork's Alan and Cathy Hitchcock Pantry and to those in need throughout Gainesville.
For information on how you can get involved, please contact Anna Prizzia.